Primer on Northwestern Ontario
Northwestern Ontario is an ideal destination for visitors and residents alike, due to its stunning landscapes, thrilling adventures, and vibrant Indigenous culture. Nested in the heart of Canada, it is a region with vast beauty and pristine wilderness. There is a wide range of activities to discover and satisfy your needs. From the impressive "Niagara of the North" Kakabeka Falls in Oliver Paipoonge, the biggest Moose "Max" you'll ever see in Dryden, to learning about history at The Muse-Lake of the Woods Museum in Kenora, we have something to offer for everyone. The crown jewel, the Majestic Lake Superior, the largest of the Great Lakes, embraces it shores, offering breathtaking vistas. The region is divided into three districts: Kenora District, Rainy River District and Thunder Bay District. This region exudes a sense of tranquillity for those who explore, work, study, and enjoy it. The rugged terrain of the Canadian Shield blankets this region, not only providing stunning scenery but also hiding a wealth of minerals and resources beneath the surface. Get ready to immerse yourself in the true essence of Northwestern Ontario alongside exploring the region's economic drive, history, tourist attractions, educational opportunities and family-friendly weekend activities.
Living in Northwestern Ontario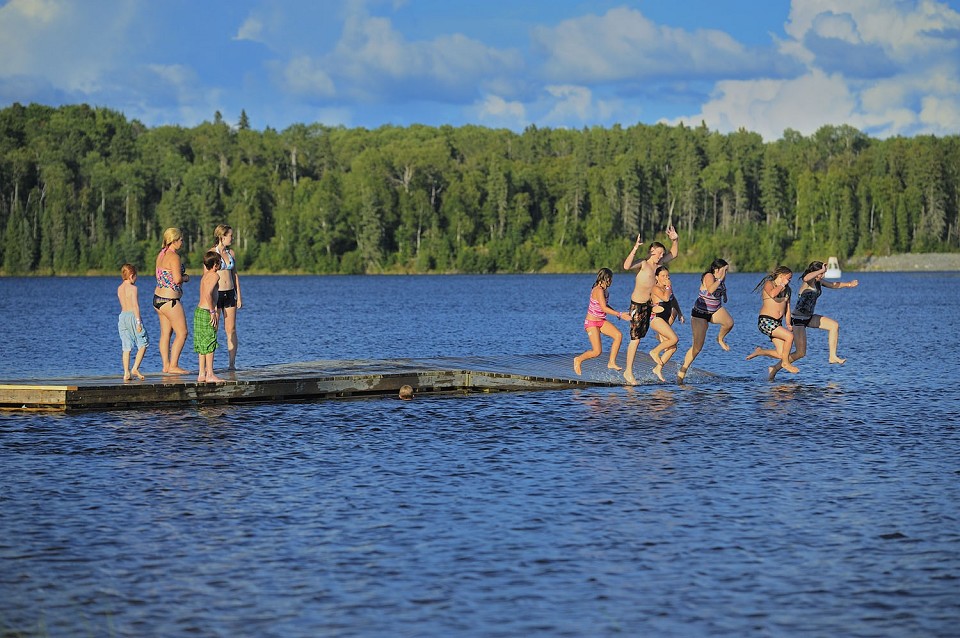 Discovering new locations, enjoying serene mornings, or simply taking in the breathtaking scenery makes living in Northwestern Ontario an immense pleasure. There are numerous things to encounter and learn, like the people and culture. Parks, mountains, lakes, and rivers coupled with breathtaking landscapes will catch your eye at every turn. Stories are lived, shared, and told here. Our region is more than having access to an active lifestyle; it is about finding comfort in the adventure. Northwestern Ontario offers a high quality of life for those that value peaceful environments, natural beauty, and a keen sense of community.
We have several different communities, each with unique characteristics. For instance, Marathon is the largest town on the Trans-Canada Highway between Sault Ste. Marie and Thunder Bay, whereas Terrace Bay is called the "Gemstone of the North Shore" and Schreiber is the northernmost point on Lake Superior. The second-most populous municipality in Northern Ontario, Thunder Bay, is home to 50% of the people who live in the area. Thunder Bay provides a city environment with breathtaking natural beauty outside its doors. Other notable communities in this area include Kenora, Dryden, Fort Frances, Sioux Lookout, Red Lake, and Atikokan in addition to several Indigenous and Francophone communities. No matter where you live, Northwestern Ontario strives to provide and maintain a high standard of living for all its residents. You can develop a life, a family, and a business here, with benefits like affordable housing, a pristine, natural setting, wonderful recreational opportunities, and an active, varied cultural scene. For those seeking to raise families, Northwestern Ontario offers more than just natural beauty. It's a place where the sense of community runs deep, where you can trust that your loved ones are growing up in a safe and supportive environment. Northwestern Ontario is investing in initiatives that will help citizens, immigrants, and indigenous peoples integrate into the workforce and lead better lives. Along with enhancing the infrastructure for health care and education. This region consistently strives to improve its appearance and livability, attract talented people, and experience higher economic growth. The region's small towns and close-knit communities foster a strong sense of belonging, making it an ideal place to call home.
Exploring the Beauty of Northwestern Ontario
In Northwestern Ontario, nature is more than just scenery; it is an asset that shapes our way of life. The region has beautiful and diverse scenery throughout its vast region. With numerous small and large bodies of water surrounding us, our region is one-of-a-kind. This region offers a wealth of options for everybody to experience all year round:
Fishing or camping at Lake of the Woods
Exploring waterfalls
Hiking in the surrounding area by Lake Superior
Delicious food and drinks
Leisure sports
Family-Friendly activities
And many more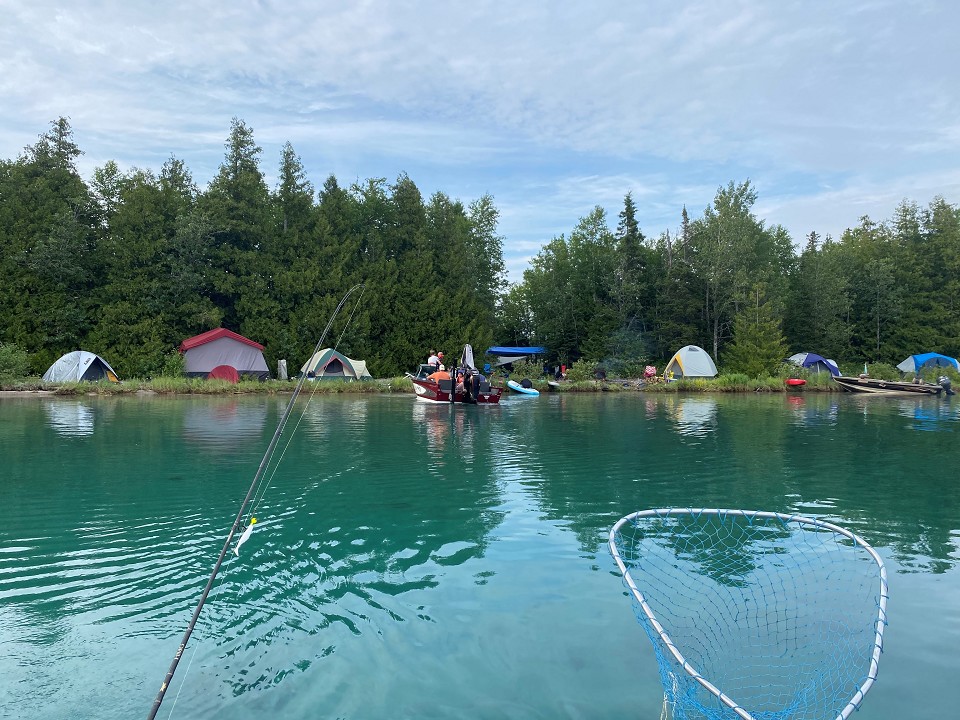 The abundance of wildlife has been the principal attraction of this area for many years. Northwestern Ontario can give you a taste of the Great Canadian Experience, with its small towns and cities full of fascinating adventures waiting to be discovered and enjoyed. Here we have simple access to a world that most people can only dream of. On clear nights, the Northern Lights illuminate our starry sky, providing a nightly spectacle that's nothing short of magical. The region has numerous provincial parks to explore including the Sleeping Giant, Pipestone River, Ouimet Canyon, Caliper Lake, Woodland Caribou, Blue Lake, Neys, Pakwash, Rushing River, Rainbow Falls, Quetico and Ojibway. Venture along the shores of the largest of the Great Lakes or canoe along beautiful paths. Most parks and communities feature hiking and walking trails that are well worth exploring through the summer and winter. Additionally, immerse yourself in the rich history by discovering Indigenous heritage sites across our region from the Dawson Historical Complex National Historic Site to Red Lake Regional Heritage Centre. We have everything you need for outdoor adventures, including thrilling ice climbing in Orient Bay in the Municipality of Greenstone or Kama Hills east of the Township of Nipigon for those who enjoy such activities. While we draw many hunters, fishermen, and adventure junkies to our lakes and rivers, we are also known as an excellent area for any type of outdoor vacation. Visit Northwestern Ontario to explore its magnificent outdoor spaces and charming towns. There is no shortage of opportunities to connect with nature.
Northwestern Ontario: "A Place of Opportunity"
Northwestern Ontario is well known for its abundant natural resources, including mining and forestry. Whether you are an outdoor enthusiast or an entrepreneur, the region has something to offer. It boasts excellent prospects in the manufacturing, service, transportation, and natural resources sectors. It is not only about leisure; this region presents tremendous business potential. In addition to encouraging a more varied and bilingual workforce, the main goal is to open new opportunities for immigrants and the younger generation in sectors like health, education, mining, and agriculture. This dynamic region promotes creativity and innovation, enabling people to branch out and produce new ideas. The region's strong attachement to the land and nature has paved the way for innovative ventures in agriculture, forestry and renewable energy.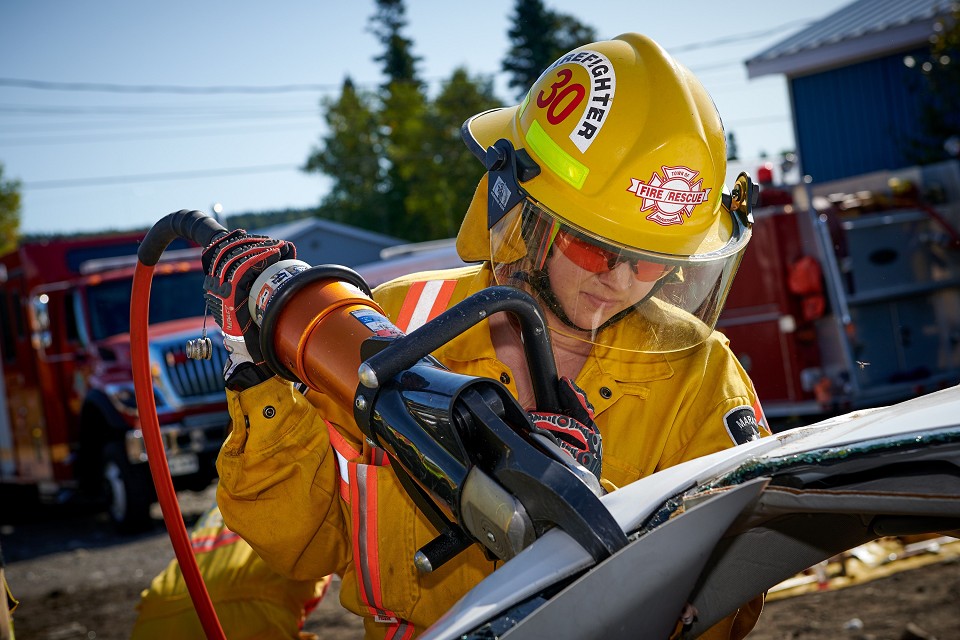 Mining
Northwestern Ontario is a significant mineral-rich region. With seven operational mines in the area, the mining sector is an important driver. Minerals including gold, silver, diamond, nickel, palladium, chromite, and amethyst can be found. The potential of exploration in new production locations has raised interest in additional minerals like lithium. There are 15 exploration projects that might eventually lead to producing mines and contribute to Northwestern's economic development over the next years. These areas have the potential to increase the region's sustainability and place itself as a leader in the production of essential minerals.
Forestry
The forestry sector has historically been a major job and economic driver for the Northwestern communities. Both sectors, forestry and wood, have opened up new innovative markets like mass-produced building materials and biofuels. In Thunder Bay particularly, the processing of paper, pulp, and wood has long dominated. The wood industrial sector includes businesses like sawmills, veneer mills, structural boards, and timber factories. There are different job opportunities available, including:
Sawmilling
Pulping
Paper production
Electricians
Forest Management
Processing and manufacturing
Forestry is a cornerstone of biomass, and in recent years it has become a trend. A regional biomass operation, a facility that will use wood waste and operational residue, is something that is currently undergoing research. Alongside that, a process called pyrolysis holds a great promise for producing renewable biofuels from biomass. Biomass energy can lessen the need for fossil fuels and aid in the fight against climate change. The forestry sector, deeply rooted in the region's history, continues to provide employment opportunities and is adapting to innovative markets.
Energy
As the world looks toward clean and sustainable energy, Northwestern Ontario is at the forefront. It is committed to providing clean and dependable energy throughout the region and assists in lowering carbon emissions in mining and other industries. The region has energy sources like hydropower, solar, wind, nuclear and biomass. New transmission lines are being activated from Wawa to Thunder Bay to bring affordable electricity. Energy initiatives support the local economy, by boosting the rural communities and promoting sustainable energy for the upcoming generation. One of Northwestern Ontario's goals is to achieve net-zero emissions in various sectors, energy being one of them. As the energy sector is evolving, there are skills in demand, including trades, operations, technicians, labourers, operators, engineers, geoscience professionals, operation support, and more.
Natural resources have been instrumental in developing the region, including the environmental and energy sectors. Natural resource extraction has been accelerating and the trend is expected to continue as the region strives to raise living standards and help grow its population. Communities and businesses will receive new socioeconomic pressure to increase production so demand can be met.
Tourism
The region's tourism industry is flourishing, offering a glimpse into the rich culture, vibrant communities and delectable cuisine. Jobs in the tourism and hospitality sectors are available in anything from culinary restaurants to transportation services. Additionally, indigenous tourism is noteworthy since tourists may witness its splendour just by coming into the region. In Northwestern Ontario there are incredible sights and experiences for every season of the year. Visitors can expect a truly authentic and enjoyable outdoor experience.
Some more tourist attractions in Northwestern Ontario include:
Whether you're exploring these attractions or others, you'll find an authentic and enjoyable experience awaiting you in every season.
Agriculture
Agriculture plays a vital role in the Northwestern Ontario economy, with dairy cattle production and crop rotations being key sectors. Consumers value locally sourced food and acknowledge the arduous work of farmers. These sectors, along with others, have played a crucial role in driving and fostering new growth in the Northwestern economy, by offering rewarding careers and opportunities for those passionate about farming and food production.
As you can see Northwestern Ontario promotes a variety of job opportunities in diverse industries.
Studying in Northwestern Ontario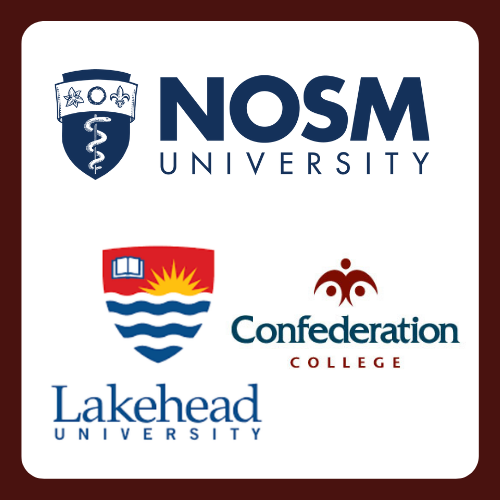 Northwestern Ontario has a diverse population, including young families, retirees, lifelong residents, and immigrants from around the world. Residents can benefit from fantastic post-secondary education opportunities that provide a wide range of outstanding programs. Programs available include arts, science, professional training, apprenticeships, and even ongoing learning opportunities. The post-secondary institutions available in Northwestern Ontario are:
Its main campus is located in Thunder Bay, and it features a second campus in Orillia. Lakehead provides more than 65 undergraduate programmes, making it a fantastic choice for student-centred learning. With close to 9,000 students, it is a lively and forward-thinking university with a wide range of opportunities.
Confederation College has several campuses spread out over Northwestern Ontario; having campuses in Thunder Bay, Greenstone, Lake of the Woods, Marathon, Fort Frances, Red Lake, and Sioux Lookout allows them to meet the educational needs of every community. They intend to increase opportunities, develop programs to boost employment, integrate indigenous cultures as a foundation and develop new technologies. For students who prefer hands-on learning, the college is a great choice since it provides small, dynamic programmes as well as the chance to use professional equipment that complies with industry requirements.
Finally, there is NOSM University, a medical school whose mission is "to improve the health of Northern Ontarians by being socially accountable in their education and research programs and advocating for health equity. As Canada's first autonomous medical university, its goal is to increase the number of medical experts in the area to provide better and more efficient healthcare.
Additionally, the Seven Generation Education Institute (SGEI) focuses on learning and cultural empowerment through language. It provides a community base and student-centred education with a strong commitment to the Anishinaabe culture. They offer a range of programs including secondary and adult education, post-secondary studies, pre-employment training, language curriculum, student success support, workshops, and cultural training.
Northwestern Ontario is not just a place; it's an experience. It's where nature's beauty meets economic potential, where community thrives, and where opportunities abound. Explore our region, immerse yourself in it's unique culture, and consider the possibilities that await you in this land of opportunity.
Visit the following websites for further information:
Northern Ontario is a website that highlights all that Northern Ontario has to offer and offers suggestions for things to see, do and learn. You can also read a variety of stories about people's experiences.
This website, Immigration Northwestern Ontario, is focused on providing information for anyone interested in living, working, and conducting business in the Northwestern region of Ontario. It also provides excellent insight into all the communities.
On this website Destination Ontario, you may seek for el-related information, things to do, and details on the many regions and municipalities. Additionally, they provide you the chance to speak with travel advisors to get to various destinations and activities.
For further information pertaining to Northwestern Ontario Parks please visit Ontario Parks.
For a more in-depth community profile information, visit this link Community Accounts.